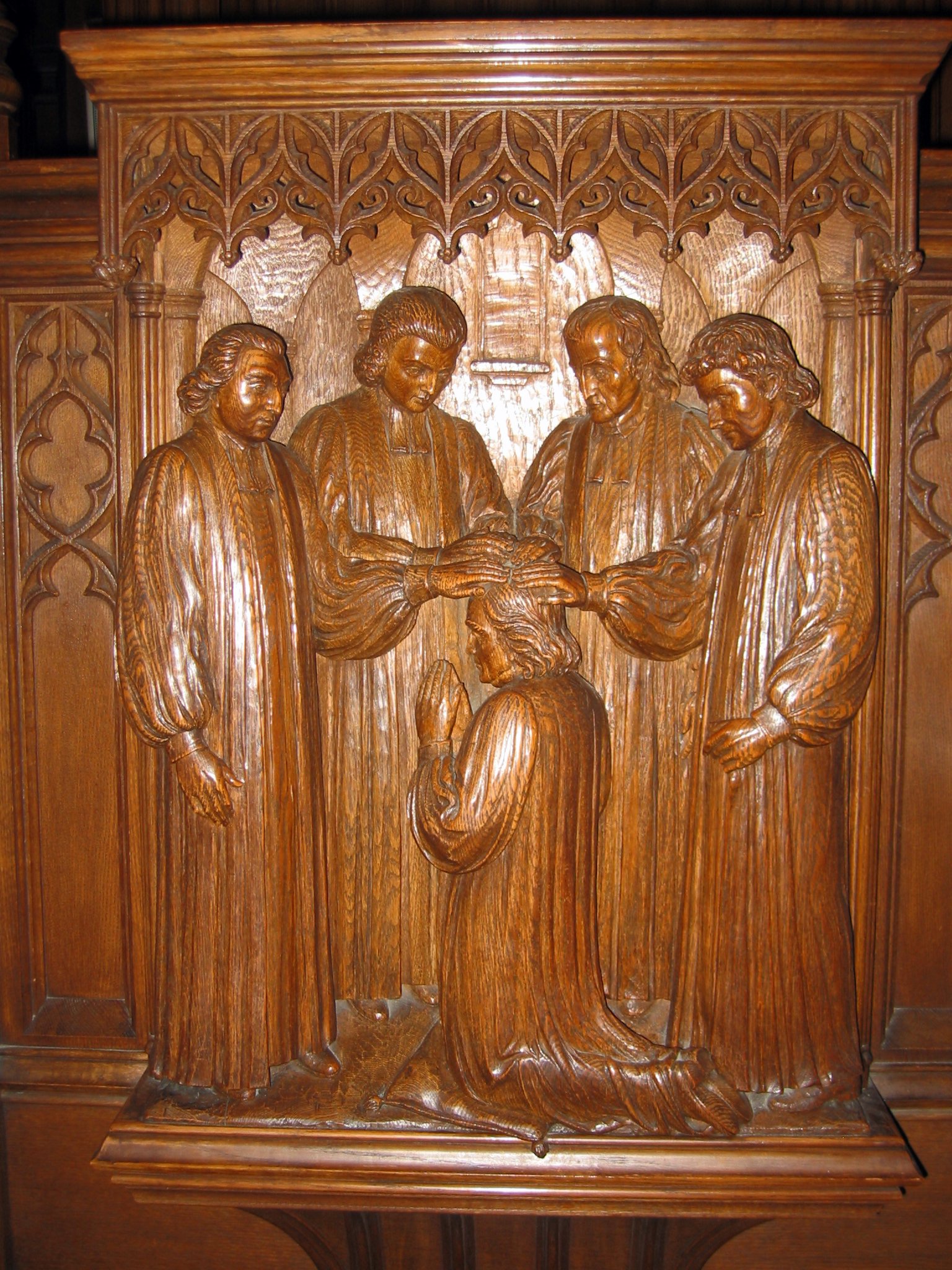 The commemoration of the consecration to the episcopate of Samuel Seabury
is a powerful statement of the significance to Anglicans of catholicity and communion. Despite the political declaration of independence, Anglicans in the newly emerging United States signalled their
dependence
on the church catholic by seeking episcopal orders, firstly from a Church of England loyal to George III and only after this turning to Scottish Episcopalians. It should be noted just how politically unwise such a move was. The Non-Juring Scottish bishops, after all, were not exactly renowned for Lockean tendencies.
The fact that the British Government quickly moved to change the legal requirement of bishops consecrated by the Church of England swearing an oath of allegiance to the monarch led to the consecration of
three subsequent bishop
s for the States - William White, Samuel Provoost and James Madison. That these three received episcopal orders from the Church of England again emphasises that American Anglicans did not allow political developments to determine and shape their ecclesiology.
Alongside Seabury, those of us in the Church of Ireland and in the Anglican Church of Canada also commemorate
Charles Inglis
, son of a Church of Ireland priest, consecrated first bishop of Nova Scotia in 1787. (Inglis is commemorated in the Church of Ireland calendar on 16th August.) Like Seabury, he was an active Loyalist in New York during the Revolutionary War. Sharing the experience of being on the losing side in that political conflict, both became bishops in the new post-1776 dispensation in North America.
That dispensation brought radical change to Anglicans across North America. Two polities, not one; a republic; victory and defeat; nation-building and exile; suspicion and hostility across a new frontier. But it was not these experiences which fundamentally determined the shape of North American Anglicanism. It was, rather, that American Anglicans in both polities received the gift of the episcopacy. And it is to this that Seabury and Inglis witness - that catholicity, rather than being a destiny we seize through our actions, is a gift bestowed in mutual dependence with others.