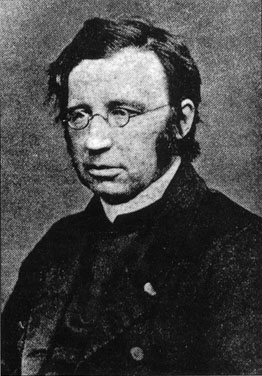 Richard Dawkins is a master mythmaker. His best fiction is that of the selfish gene. His great book of that title, published 35 years ago, described human beings as lumbering robots driven by immortal genes. It even had a brilliant, final twist.
Mark Vernon's recent Comment is free: belief piece on Dawkins
points to what De Lubac termed "
the drama of atheist humanism
". Understood in the terms used by Vernon, Dawkins becomes a response to the disenchantment of "
a secular age
". He is, ironically, one of those "unquiet frontiers of modernity" (c.f. Taylor). Thus Vernon notes of Dawkins:
His latest book ... trades on the genre [of myth] in its very title: The Magic of Reality. The book describes many myths, religious ones as well as scientific. Myths are powerful because they fire the imagination, encourage play and make great poetic stories. They can only do so when there is something true in them.
Even Dawkins, the current high priest of scienticism, is forced to recognise the landscape of the imagination. It is an appropriate background to consider today's commemoration in the Common Worship calendar of
John Mason Neale
. In a not dissimilar context of disenchantment occasioned by vast social and economic change, Neale understood the power of the catholic imagination. His preaching placed his hearers in a dramatically different narrative to that of the protestant deism of the industrial revolution. Consider his
sermon for the Transfiguration
:
Such an evening as this should teach us something of the glorious sight we keep in mind this day. When we were looking at those long lines of dark-brown gold that lay so quietly in the west, and at the intense brightness beneath them, where the sun had gone down, we might have remembered Him Who was as at this time transfigured before His disciples; when His Face did shine as the sun, and His raiment was white as the light. And we might have looked on to that day when, if by God's grace we are counted worthy to enter into the Kingdom of Heaven, our own bodies will be as His Body was, glorious beyond the power of our hearts now to imagine.
Similarly for All Saints:
This feast belong to us ... Now we keep others in memory then we shall be kept in memory ourselves: now we celebrate others than others will celebrate us.
Above all, of course, it was in his hymnody that John Mason Neale most enduringly captured hearts and minds for the catholic imagination . Thus, whether in a 19th century dreary milltown of the industrial economy or a 21st suburb of the globalised information economy, we find ourselves in a very different narrative as we sing of the Advent hope:
O Come, O come, Emmanuel,
and ransom captive Israel,
that mourns in lonely exile here
until the Son of God appear.
And at the beginning of Holy Week, we find ourselves in the crowd lauding the Man from Nazareth as his Passion approaches:
The people of the Hebrews
with palms to meet thee went;
our praise and prayer and anthems
before thee we present.
Much more than the
Tracts for the Times
, it was such preaching and hymnody that allowed the Catholic Revival to take root in parishes across England. They gave expression to the catholic imagination in a manner which powerfully contrasted with the prevalent deism of industrialisation and a form of whiggish evangelicalism which often colluded with the prevailing cultural mindset. The catholic imagination provided a counter-cultural narrative - in preaching, hymnody and liturgy - which embedded persons and communities in the Crucifed and Risen One.
There are, perhaps, lessons from John Mason Neale for contemporary Anglican catholics. It is not our involvement in ecclesial politics which best serves the Anglican catholic vocation. It is, rather, our shaping of local ecclesial communities through preaching, hymnody and liturgy drenched in the catholic imagination. Preaching, hymnody and liturgy which orients evangelisation, catechesis and discipleship towards enabling a participation in the drama of the Cross and Resurrection of the Incarnate Word. In the disenchantment of a secular age, living out the catholic imagination as a means of conversion and sanctification is the highest vocation for Anglican catholics.